Bosfa industrial battery Co., Ltd. has been manufacturing selling valve-regulated lead acid batteries since 1992, and it is one of the leading companies which pioneered selling maintenance-free lead acid batteries in China. With decades' sales experience, we have more than 2000 customers around the world, customers list and contract details are all safe kept to be verified, experiences are very rich. After accumulating and developing for years, now we become experts who could research, develop, manufacture and sell different types of batteries. With many engineers and proficient technicians, as well as sufficient financial investment, we could guarantee every customer here receives excellent services.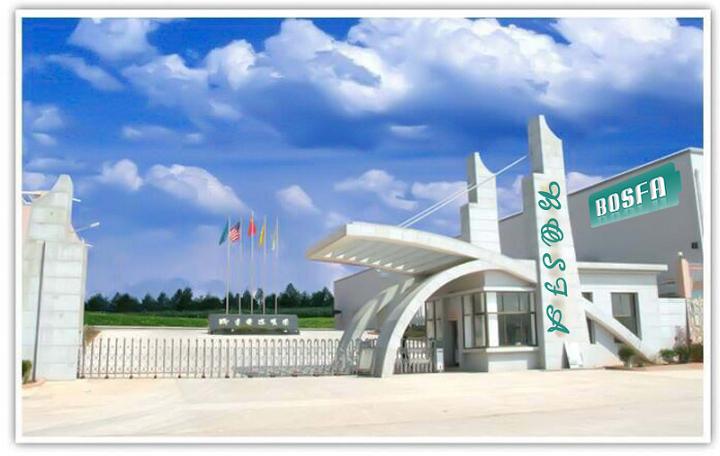 Order hotline : (+86-20)38320841 38320842 Email: Sales@bosfabattery.com
Bosfa industrial battery Co., Ltd. especially concentrates on providing an equal platform for battery-trading, supplying the original high-quality products at competitive prices, re-establishing the normal battery market in China and fighting against counterfeiting, huge profits and vicious competition.
Bosfa industrial battery Co., Ltd. is mainly engaged in selling famous batteries in China such as standby batteries (telecom, electricity, UPS),power batteries (electric vehicles, forklifts, tractions, electric machines and draw machines), starting batteries (batteries in the car and fuel-machinery, deep cycle solar batteries and alkaline batteries, Gel battery, OPZV,OPZS batteries which used for solar system. We are engaged in the field of industrial batteries and offer you the batteries, testing instruments at the most competitive prices with best services. Together with the perfect battery-testing scheme, we will help you to find the best solution to the disposition of batteries and make you set your heart at rest while using the batteries.
Bosfa batteries, which are developed and manufactured by us, are famous for the good quality and high performance, from UPS batteries to the high volume batteries used in electrical and telecommunication. With special and qualified polarity board, reasonably designed polarity pole as well as unique airproof structure of the end polar pole, their high quality and special structure has promoted Bosfa battery to be the representative of high quality batteries.
Bosfa industrial battery Co., Ltd. is looking forward to establishing long-time and stable cooperation with all our customers with our excellent quality, faithful management and trust after-sales service. So any inquiry will be highly appreciated.